Workshops
To book a workshop, complete a booking form and return it to us with the booking fee.
If you have any questions regarding the workshops, please contact us.
Workshop Wednesday 14th September 2016 at 7 pm
Becky Cullen
Becky Cullen is a poet from Nottingham. She is currently researching a PhD in Poetry and Time at Nottingham Trent University, funded by the Midlands3Cities Doctoral Training Partnership.
She's been published in various journals, including PN Review, and was the second Poet-in-Residence at Newstead Abbey.
Previous Workshops
May Workshop
Writing for Children with Ann Evans
'Great, very passionate, enthusiastic, approachable, informative, helpful, excellent.'
These were some of the words used to describe our tutor at what was a very interesting workshop.
The day was divided into four sessions - know your reader, picture book writing, stepping up the action and questions and answers.
Everyone there knew they wanted to write for children but a lot were undecided on the age group, and Ann gave out a useful guide starting with Books for Toddlers right up to Young Adult Fiction, a relatively new genre. Pictures are obviously important for young children and the younger the child the fewer words would be used to tell the story.
As they get older and move into reading from themselves, Ann had a surprise piece of information. The early readers should be simpler than the books the children had read out to them.
To illustrate what she meant, we were asked to write a short story on Teddy Goes Walkabout (suggested by one of the attendees) in two versions. Firstly, we made it detailed and secondly broke it down into much easier sentences for children just learning. For the second version it was important to use simple sentences to tell an interesting story.
As children get older, books must get longer and the stories more complex, using more difficult words to enlarge vocabulary, but never making it so difficult that the child is put off from finishing the book.
From nine upwards, stories can be longer , more intriguing and more suspenseful, with great characters and lots of adventure, action and emotion.
Stories for Young Adults are full length books on any subject that will interest teenagers but without being too graphic, especially in the use of bad language.
Ann warned that we mustnít think writing for children is easier than writing for adults as they are just as demanding, and writing picture books is probably the most difficult. When writing these books for young children, the way a manuscript is presented to the publisher is very different. Instead of the usual double line spacing, one side only, etc., that weíre used to itís set out as a double page spread. Each one will have a couple of sentences describing how the illustration should look followed by the narrative to be used. The author has to think of the layout in double page spreads which equate to 16, 32 or 64 page books.
Some writers like to illustrate their own stories and if youíre one of these donít include them in the manuscript. The story should be presented in the usual way with a couple of illustrations included.
As with any writing, itís important to read books for the age group youíve chosen to write for and if you find you donít enjoy reading those books, donít try to write them.
Check in the Writerís and Artistís Year Book for publishers looking for unsolicited manuscripts or approach an agent to submit for you.
No matter what age group you choose, the story must be applicable and if youíre writing for anyone above the age of nine stories must be fast moving with lots of action, excitement, mystery, humour, and so on, and keep those children on the edge of their seats. This age and above donít want books that send them to sleepóthat was for when they were young.
As always at our workshops, we got loads of good advice which included:
Itís important to love the story youíre writing. If you donít neither will anyone else.
Use all the senses and try describing scenes without using sight.
Use dialogue to carry the story forward and show the emotional state of your characters.
If you want to self publish on Kindle, thereís a useful step by step guide to help you do this.
All in all, it was a fun and informative day and we hope that everyone who attended will have success in their writing.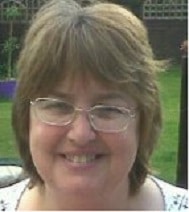 Workshop Wednesday 4th July 2012 at 7 pm
Sally Quilford Workshop on Writing Flash Fiction
Flash fiction is becoming very popular and we're lucky enough to have Sally Quilford coming to give a workshop on how to write it.
Sally is the author of 8 printed novellas (to date), and several novella length ebooks. Her work has been published in magazines in Britain and abroad, and she is a regular columnist for Writers Forum Magazine. You can find out more about Sally on her blog.
quillersplace.wordpress.com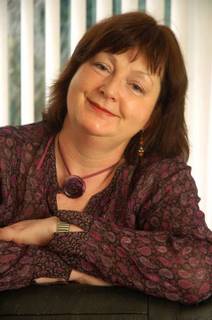 Workshop Saturday 19th May 2012 10 am to 4 pm at the Nottingham Mechanics
Writing Romantic Fiction with Kate Walker
Romantic fiction writing is big business, making up almost half the paperback fiction sold and generating billions in sales worldwide.
While this workshop is intended to provide information and advice for anyone who wants to learn how to write a popular genre novel, it will also be relevant to other forms of popular fiction.
It gives an introduction to all the skills needed for success, from initial research to the final submission of the typescript. With advice and exercises, Kate will guide you through creating realistic characters, sustaining pace and conflict, packing emotional punch, writing sex scenes and crafting a satisfying ending. If you're just starting out writing romantic fiction or you've written a manuscript or two, this one is for you.
The workshop also covers the main aspects of writing romantic fiction that from her experience of teaching over the years seem to create the most problems for unpublished writers.
Kate was born in Nottinghamshire, had her first novel accepted in 1984
and celebrated 25 years as a professional author in 2010.
For more information, please go to
www.kate-walker.com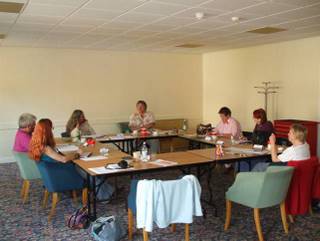 June 2011
Michael Eaton
It's a very rare opportunity to get a BAFTA award winning writer to run a workshop for us, but on 4th June that's what happened. The task for the day was to pitch an idea to the group and Michael would help us choose the medium it would best fit into.
These ideas were varied and fascinating. Some were new, others had been in the writer's head for a quarter of a century. Michael listened to each in turn, advised where he thought it should go and we then worked on our ideas.
As well as Michael's valuable input, we also had the support of the rest of the group. It was a great day and these are some of the comments we received.
Ann - 'It was stimulating, useful, very useful and hugely useful. Also comforting in that members so much more experienced were willing to bare their plots, treatments and feelings regarding their work to the company. To a tyro like myself, the atmosphere was very supportive. Michael Eaton was great, although it is going to be a wrench getting rid of the reading of the will in my play!'
Pat - Dirty deeds at a prestigious girls' boarding school, is the setting of my first chapter of a crime novel. The headmistress is found in her study on the penultimate day of the Christmas term; she has been garrotted by a school scarf with a sprig of holly delicately placed in her newly coiffed hair.
She had been despised by a vast number of suspects, that finding out Whodunnit was not going to be so simple.
I hadn't found it easy to continue, having written what I believed was a good beginning, but after Michael's workshop I came away knowing who did it, why and how, I'd established my detective and had a few "red herrings" to throw in.
So eat your heart out Agatha Christie I'm on my way. These workshops are proving most successful. If you haven't attended one - join us next year!
David - In my case, I went to the workshop in a last ditch attempt to beat my longest ever "dry spell" of writer's block. Although I haven't as yet done any more work on the piece I "pitched", I have been able to complete a much overdue commissioned short story, produce the complete rough plan of a completely different novel and am currently sorting and ordering (in terms of priority) the other commissioned work I owe to various people. The project isn't dead, simply competing against other priorities.
The phenomenal level of creativity within the workshop was such , I feel my own "batteries recharged" enough to write with some level of confidence once more. The missing piece of the jigsaw is now in place!
Mel - Michael's workshop was really useful - I'd been struggling with this story for some time and thanks to Michael and the others I have a much clearer idea of what I'm trying to say and how to approach it. Michael's pointers on the basic requirements of a story were very interesting and again helped bring some order from the chaos of my mind!
Mars - I've had a story in mind for about 25 years inspired by a song, but I couldn't make it work as a novel or a short story. When I pitched it, Michael immediately said, 'That's a film' which is great because I love writing scripts. This also explained why my previous attempts hadn't worked.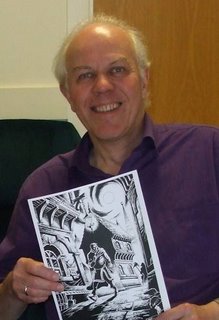 May 2011
Steve Bowkett - Boosting your Creativity
Steve's workshop last year was so good that we asked him back again, this time to talk about boosting creativity.
Writers need ideas to create their stories and sometimes they do get stuck, or just can't resolve plot problems. Well, Steve certainly demonstrated how we could kick start our brains to get through them.
There were sheets with assorted images and using a dice thrown twice, we had to suggest connections between the two. We used a dice and a coin a lot during the session ...
Between the group, we created a crime based story with a few simple facts that we were supplied with. The coin tossing decided the answer (yes or no) to our questions and the dice our 'known fact', although that did give us some believability issues.
At one point, our 'suspicious male lodger' also turned out to be the illegitimate secret son of the man he was having an affair with. But, of course, being writers, we were quickly throwing ideas around to explain this. There was a lot of enjoyment and laughter in creating that story.
While editing and tweaking would have ironed out inconsistencies, the exercise did force us to 'think unanticipated thoughts' and realise that randomness could give a different story entirely, even when using the same starting point. I'll certainly be experimenting with this idea again. Even with all these unexpected bits, the story did have a beginning, a middle and an end.
There were a lot more opportunities to think creatively and laterally. By the end of the afternoon, all of our brains were buzzing and Steve did a short relaxation session (he is a also a qualified hypnotherapist) and I certainly felt relaxed. It was hard work but I'm sure everyone found a method they could use in future with their writing.
For more information on Steve, please go to his website
www.stevebowkett.co.uk
March 2011
Judith Alnatt on Kickstart your Writing
Judith Allnatt, author of A Mile Of River and The Poet's Wife, ran this workshop. There was a good turnout from members, each armed with pen and paper.
After introductions were made, Judith started the session with an ideas generator. She suggested writing a list of different characters, locations and objects. By choosing one of these at random from each list, a basis for an idea will appear. Another suggestion was to pick an arbitrary word from the dictionary. Just open the dictionary and point!
As a warm up for the grey matter, Judith suggested describing someone you know in terms of a piece of music, a colour or an animal.
The group moved on to flow writing. We wrote for five minutes without stopping to think. We scribbled down anything that came into our heads without crossing out or editing. After the allotted time, we read over our paragraphs and underlined ideas, phrases and words which we found interesting and could use in the future.
Next we concentrated on mind-mapping and clustering. We chose a word which we wrote in the middle of the page. Using lines (like a child's drawing of the sun) we wrote words which were connected in some way. For example, we chose the word tower. From that word we mapped over thirty more, including vantage point, Pisa, inferno, suicide, vertigo, sniper, injury and hair. Mind mapping helps the writer to dig deeper and find a new view point.
Judith explained that a writer needs to have a two-sided approach to their work. They need to be spontaneous and creative, but also be a ruthless analyst and editor. The pitfalls are that the writer can become too flippant or censor too harshly. There is a fine balancing act we writers must find.
For our next writing challenge, we all chose a post card from a selection which Judith had brought with her. We had to study it and make notes on what struck us about the picture, the mood, the atmosphere, the colour and textures. We imagined what sounds were present and what was unfolding beyond the boundaries of our picture. Moving on, we conjured up ideas of what had happened before and after the event we were looking at. This exercise was extremely helpful in developing a story with depth and vision.
Judith gave everyone some hand-outs containing useful research material on how to get published and a summary of the workshop.
We all thanked Judith for an inspiring and motivating day.