News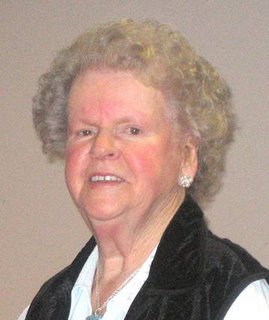 Rosemary Brown, 1926–2010
When I first joined Nottingham Writers' Club in about 1980, there was a lady named Rosemary Robb who seemed to be busily involved in all the activities going on, together with Jean Trippett, Dolly Sewell and Aubrey Bush. Rosemary's reputation , both within the club and outside it – particularly in Newark – was to grow with the years. She liked nothing better than to talk with other members about writing, and to offer words of encouragement to newcomers.
Rosemary's interest in ghost stories started while she was working at Newark Library, a job which she loved. Not only did she write books on the subject (Ghosts & Legends of Newark, Ghost Hunting, The Restless Spirit, Wartime Ghosts & Legends), but she also travelled extensively to give numerous talks, from Wantage in the south to many venues in Derbyshire and Nottinghamshire. These talks were always very well received, with titles such as: 'Naughty Monks and Friars', 'Ghosts & Legends', 'Coaching Inns of Newark', and 'Writing Ghost Stories'.
Another venue at which she played to full houses was the Writers' Summer School at Swanwick in Derbyshire. She loved 'Swanwick' (as it is affectionately known to NWC members), and year upon year she shone there, both in her talks and in her performances in the pantomimes and reviews which traditionally ended the writers' week-long stay. Amateur dramatics was another great interest in Rosemary's life (see Stan Smith's recollections). One of her favourite Swanwick performances, which she also brought to some NWC Christmas parties, was 'Nobody Loves a Fairy when she's Forty', which she would sing with typical enthusiasm and warmth.
In 2001, she became Rosemary Brown when she married Norman Brown after a three year courtship. Norman has been wonderfully supportive of Rosemary in every way, including driving her to the club and to her many public speaking venues. Our sincere sympathy goes to Norman, and to Rosemary's children and grandchildren.
Viv Apple
Chris and I have known Rosemary Brown for many years, since the days when she was Rosemary Robb and lived in a tiny house in Lindum Street, Newark. We often visited her and supported her many times when she was appearing on stage at Newark Theatre as part of a local Amateur Dramatics Society production. Rosemary especially enjoyed the last night parties with the rest of the cast, back stage crew and others which carried on late into the night.
She was very much involved in character playing and appeared regularly in the Newstagers productions. Her rendition of Queen Victoria was a memorable occasion and, by request, she was asked to repeat this a number of times at various local functions.
She was especially proud of the time she was Queen Victoria at the opening of the Southwell Workhouse after its refurbishment. We also remember the time she appeared in a pink body stocking – apparently naked – not something one would expect of Rosemary – she was a real trouper.
Rosemary and I shared the same publisher. This led to many interesting discussions about Royalties, PLR and other related topics. On a number of occasions, pleased with the recognition, she would tell us that she had been invited out to a publisher's lunch.
She produced a number of books, mainly ghost stories that she assiduously researched. Her many talks on the subject to local groups were in great demand and if these included a meal where she was guest of honour Rosemary was in her element.
Rosemary studied local history at Nottingham University as part of a Diploma Course where she made a number of lasting friends who continued to keep in touch with her after the Course had finished.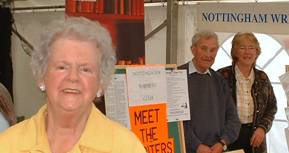 Chris and I were privileged to attend Rosemary and Norman's wedding at Collingham church which was within walking distance of Norman's house. After the service the happy couple were whisked away in a vintage white car bedecked with ribbon.
Sadly, due to deteriorating health we saw less of Rosemary in the last few months. She was a great character and friend and will be greatly missed.
Stan Smith ,Vice President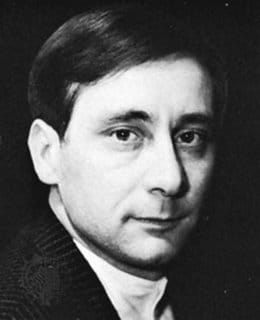 Alan Sillitoe, 1928-2010
Probably our most distinguished former member, Alan Sillitoe, sadly died on 25th April. The many tributes paid to him since his death have mentioned his achievements: his prodigious output of novels, stories and poetry, and the background of this self-educated, working class Nottingham lad who used his experiences at the Raleigh factory as material for his most famous and influential novel, Saturday Night and Sunday Morning.
His passing is, of course, a great loss to the literary world as well as to Nottingham and its writers, and our thoughts are with his family.
The Club is proud that Alan Sillitoe was never too busy to remember his beginnings with us. In 1987, we celebrated our Diamond Jubilee with a special edition of our magazine, Scribe, to which he was happy to contribute the following recollection:
"I was indeed a member of the NWC, 1949-51, I think. I enjoyed the meetings, and learned a lot, as well as getting encouragement.
'Mountain Jungle' became the nucleus of a talk I gave on the Home Service in April 1957, and was used in my first novel Key to the Door, published in 1961. Nothing ever goes to waste!
Best wishes to all members of the club."
The 'Mountain Jungle' mentioned above refers to a piece for which he won first place in a Club competition in April 1951. Commenting on Alan's work, the judge said:
. . . When choosing the first, I had no hesitation in placing 'Mountain Jungle' at the top of the list. It stood alone in quality as regards being a description of a scene. I had no criti¬cism of it, as it came perfectly into my vision, as I read and I felt that it was something that had been imprinted on the author's mind. The atmosphere has been caught perfectly.
Mountain Jungle
Then the clouds moved away.
We stood in a group among the trees and undergrowth, looking out over North Malaya. Long bars of white mist that lay across the coastal swamps and paddy fields were now drifting away, and disappeared when the sun's warmth simmered from the sky.
Vultures swung slowly in the heat-haze, settled and resettled on the escarpment to our right, then lifted up again, curving over the steaming forest, cawing all the time, unnaturally, like a machine-made noise. The heat and the loneliness of it all seemed strange and oppressive, making us feel as though we didn't want to move, taking all desire of lifting a pack and crashing through the forest, away from us.
There were no paths through the jungle. All the time we chopped and hacked until our muscles ached and our arms became as dead as the wood beneath our feet. Fallen trees that were overgrown with shrubbery and blocked our route, often proved to be no more than huge cylinders of purple soil, held into shape by the trees, covering of bark that had not yet com¬pletely decomposed. We stepped on to what was once a tree, and our boots sank into what was now soft soil.
There was no sign of life. Only a few ants scurried busily over the bushes, or one or two leeches looped their way like pieces of live bootlace over the leaves towards us. The whole place stank abominably. There was no sound. If we stood still, we could hear a faint rush of water from the near by falls or the twittering of a few lonely birds in the tree tops; and when we moved, only the crashing of six men cutting a pathway through the prim¬eval forest, echoed and lost itself down the valley.
Now we moved downwards, towards stream, hoping we would find a good place to camp. We didn't want to spend another night sleeping in the wet undergrowth.
(Kedah, June, 1948) (Extract)
Many of our members have offered tributes to Alan Sillitoe. To represent all those thoughts, Ron Morris writes about an unforgettable encounter with him:
'Alan Sillitoe was the most approachable of men, something I discovered when he was the principal speaker at Swanwick, the Writers' Summer School which many NWC members attend each year. The Nottingham contingent, led by Jeremy Duffield, cornered him in the bar as he was heading for bed and kept him till late. We teased out of him a wonderful litany - in the least pompous interpretation of the word - of life on the streets and in the bars for the working class of the city. Effortlessly, he conveyed the nobility of those whose backs bore the weight of work that made it great. It is an aspect of Alan's writing that lifts it above the tide of oblivion.
Further proof, if such were needed, was the response of violent, illiterate and criminal youths given to me to teach one-to-one in an effort if not to civilise them, then at least to have them recognise the world they trashed as having greater expectations of them. Reading Alan's books to them was transformational - they hung on his words, enchanted. Almost inadvertently, they paid the author the highest compliment: he transformed the particular into the universal so that they could see their place in it and, perhaps, a duty towards it.'
Ron Morris
(Feature compiled by Viv Apple)